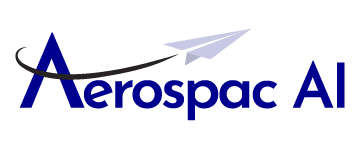 Manage suppliers, not paper
Don't let paperwork overwhelm your business!
Aerospac AI with SuperSearch provides a fundamentally different approach to document management
Instead of working with hardcopy paper or a complicated set of folders on a local network, Aerospac AI with SuperSearch puts all documents at your fingertips.
Try it for yourself!
Enter your contact information
Upload any PDF document
Aerospac will analyze the first page and display the results!
Scanning
Aerospac eliminates most scanning and automates the rest
Searching
Aerospac Intelligent Traceability can find anything, anytime
Receiving
Inspect and correct documentation prior to receipt
Storage
Guaranteed traceability for life
Documents are automatically organized based on their content - not their name.
Easily share documents and files inside and outside your organization.
Search for files based on content rather than their names or where they are located.
Threaded conversations (i.e., group chat) within every file in the system.
No training required
Easy to set-up and get started
No long-term contracts required
Get started today!
Get a free estimate now.
Call 1-949-678-9777
---